Dual Pump Assembly 510LPH+, E85
DPA-510E2

- 550LPH+ Dual Pump Assembly E85
For customers who need enough fuel to support upwards of 1,000HP, Racetronix introduces this 550LPH+ dual in-tank fuel pump assembly. Two Racetronix RXP255E pumps are coupled using our billet dual pump coupler and stainless mounting bracket. The outlet uses 3/8" hose barb that can accommodate both rubber and plastic fuel lines. The billet coupler is fitted with Viton o-rings for a reliable push-fit seal. All components in this assembly simply slip together for simple assembly/disassembly. No clamps are required.
ASSEMBLY:
1 x 3/8" machined hose barb (custom for coupler)
We highly recommend using one of our fuel tubes (not rubber hose) with Oetiker clamps to connect this assembly to your sender. 8mm fuel tubes will require thermal expansion to fit over the 3/8" hose barb as well as most sender inlets. Typical Oetiker clamp sizes used are 12.3 (std) and 13.3mm (expanded).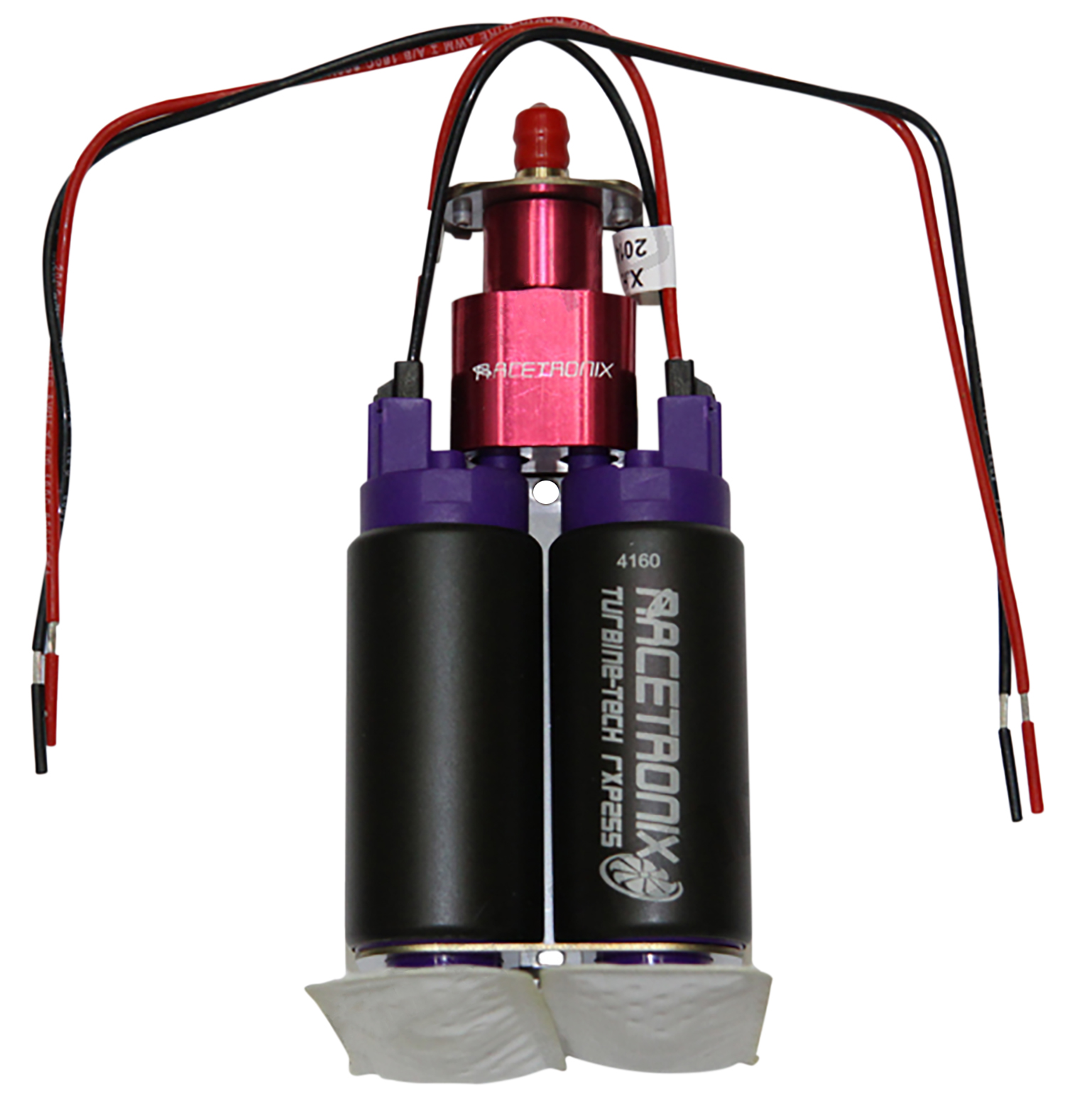 PICTURE MAY DIFFER FROM ACTUAL PRODUCT.
NEW PRODUCTION UNITS MAY INCORPORATE RACETRONIX RXP255 PUMPS.