Dual Line Separator, 1/4", BLACK
DLS-3 - Dual Line Separator, 1/4", BLACK
Note: Size ID is based on the clamp, not hose ID. Each hose can be different with diameter size not universally the same.
Please make sure to check the size of the hose, as different types of braided hose and material will change the ID size.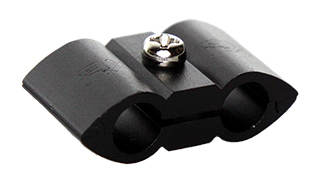 current production may vary from item image
Please view add-ons and related items listed to the bottom of this web page.