V-Band Kit, 3.5" Inserts and Clamp, SS
VBK-350SS - V-Band Kit, 3.5" Inserts amd Clap, SS


FEATURES:
3.5" Diameter

Tight sealing capabilities

Insert and clamp application

Stainless Steel material
Racetronix's V-Band Kits/Clamps are one of the reliable and strongest clamps on the market. It is a heavy-duty clamping material for connecting pipes/tubes of any kind. Common application on turbochargers, pumps, diesel engines, etc.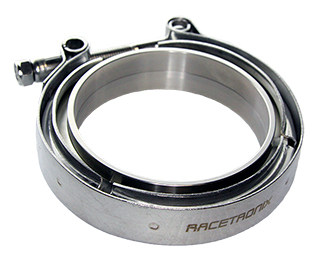 current production may vary from item image
Please view add-ons and related items listed to the bottom of this web page.