Fuel Pump, Walbro 535, E85 Turbine, -CKV
F90000295 - Fuel Pump Walbro 535 E85 Certified UHP+, No Check-valve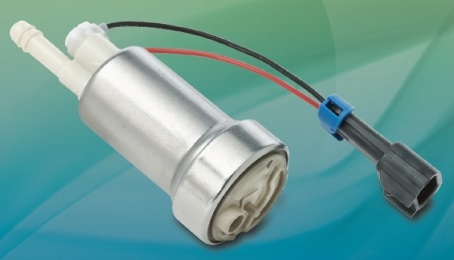 Walbro's F90000295 E85 Fuel Pump (aka Walbro 535) is Walbro's F90000274's bigger badder brother. This pump is identical to the Walbro F90000285 (aka Walbro 525) used in the Dodge Hellcat except without the outlet check valve. The removal of the check valve restriction increases the flow of this pump. Racetronix offers external / in-line high-flow check valves for applications that require them.
Outperforms all current market in-tank fuel pumps
Capable of supporting 900HP+ with proper wiring and plumbing upgrades
Award-winning OE technology
High-pressure, high-flow performance
ntegral check valve
OEM technology designed and developed for E85
All pumping components have been validated to OEM specifications for approved use in E85/flex fuel applications
Unlike other vendors we do not bundle parts with this pump because different applications require different filter socks, wiring and mounts. We have reduced the price to reflect this. All compatible parts are listed under add-ons at the bottom of this page. If you are not sure what you require please e-mail [email protected] with as much information as possible about your application. Thank you.